Case Study丨What is the RESET Air you breathe at work?
Embracing the RESET Air Standard allows Raycom Infotech Park to cultivate a dynamic and healthy office environment.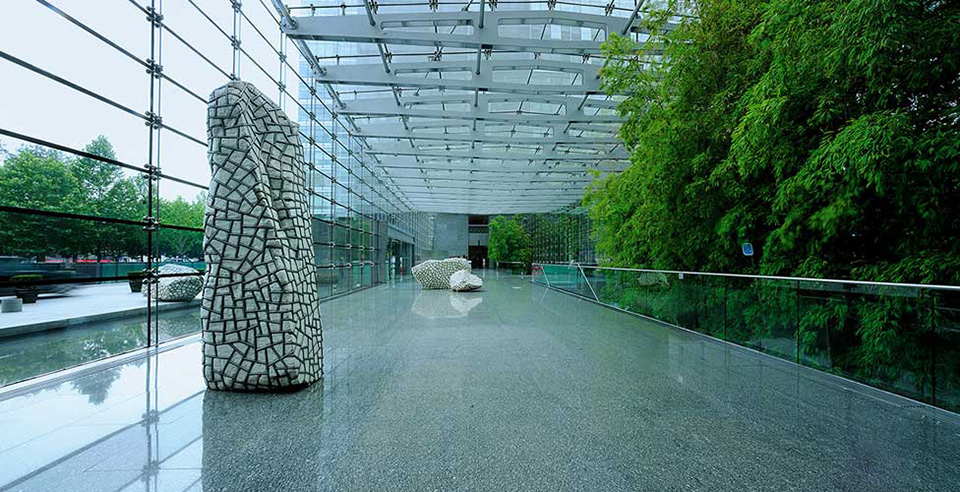 Project case study by Raycom Infotech Park can be found here. For a link to the Raycom Infotech Park RESET Project, please click here.
---
Raycom Infotech Park's Block B & C public areas have successfully achieved RESET Air Certification.
Raycom Infotech Park is a technology park located in Zhongguancun, Beijing, and is home to world-renowned companies including Google, Intel, AMD, and Lenovo Holdings.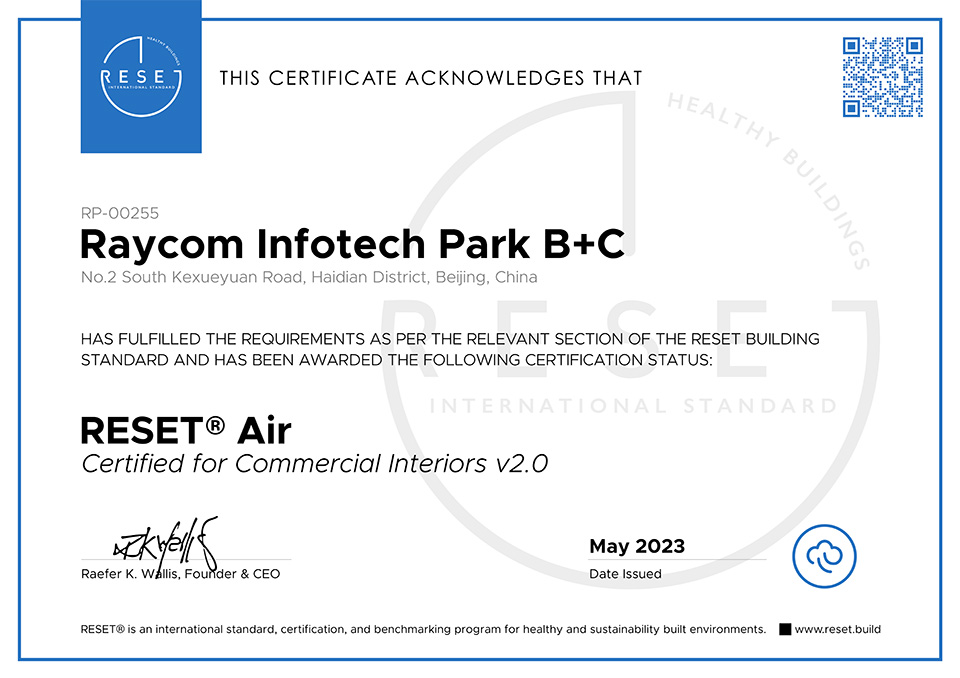 Copyright @ GIGA
Working w/ Smart Building Technology
In 2019, Raycom Infotech Park initiated the "Healthy Park Program" to gather indoor air quality data. Through a comprehensive investigation of indoor air quality sensors and environmental data platforms, the team collaborated with Yundong Technology to jointly develop indoor air quality sensors to be used in Raycom Infotech Park. The indoor air quality monitors successfully passed the testing to become a RESET Air Accredited Monitor, ensuring better data quality, reliability, and accuracy of the monitoring results.
The deployment and utilization of indoor air quality monitoring sensors not only enabled tenants to promptly access health data regarding their office environment, it also provided the property team with a comprehensive understanding of the the building systems across the entire park. By adjusting operating parameters and predicting potential issues based on the data provided by the indoor air quality monitors, the team worked towards enhancing the health and comfort of the occupants in their indoor office environment.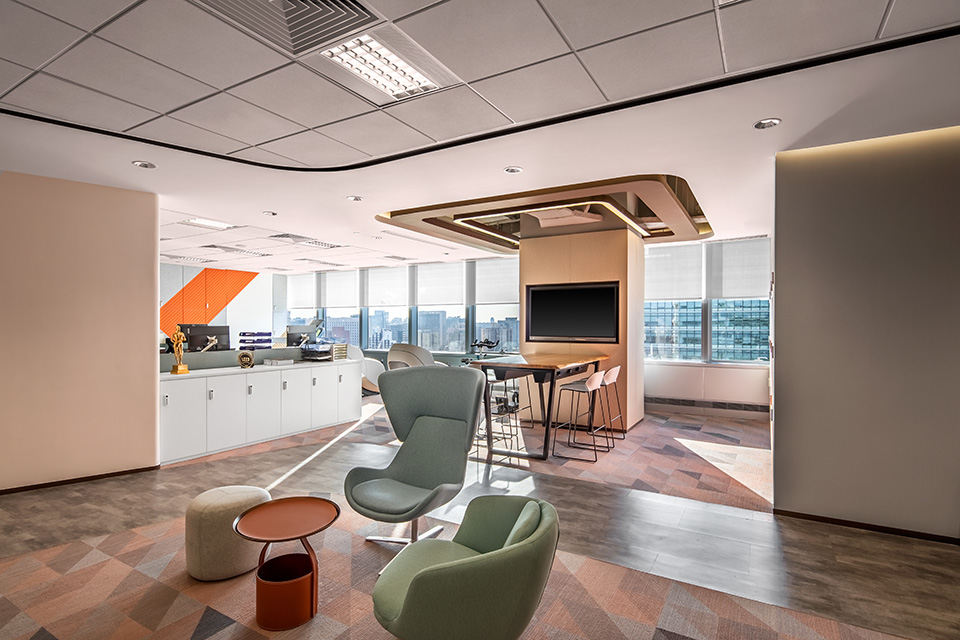 Copyright @ Raycom Infotech Park
Approximately 400 indoor air quality monitoring sensors were installed to cover more than 97% of the occupants, providing direct visibility into the quality of the air being breathed to create a healthy office environment for its tenants.
Challenges
According to the data collected, Raycom Infotech's indoor spaces experienced air quality conditions with PM2.5 levels below 35 ug/m3 approximately 95% of the year, with nearly 70% of that time meeting the high-performance target of PM2.5 levels below 12 ug/m3. Even during adverse weather events like sandstorms where outdoor levels can reach up to 500 ug/m3, indoor PM2.5 levels were still maintained at levels lower than 50 ug/m3 thanks to the filtration in the HVAC systems operating at 90-95% efficiency.


Copyright @ Raycom Infotech Park
The most challenging aspect of maintaining air quality in the lobby is preventing the mixing of indoor air with external elements, such as pollen, smog, and other outdoor pollutants, due to its close connection to both office and outdoor areas.
RESET Air Monitoring and Solutions Implementation
Upon committing to pursue RESET Air Certification, Raycom Infotech Park implemented real-time air quality monitoring by installing sensors in the lobby and other public spaces.
To effectively safeguard the indoor air quality and reduce PM2.5, CO2, and TVOC concentrations, the Raycom Infotech Park team maximized non-working periods of time over a year to successfully complete the upgrade of 63 air handling units, equipping them with high-efficiency air filtration systems, resulting in a noticeable improvement in indoor air quality. Positive pressure is also maintainted across indoor spaces to prevent outdoor air pollution from leaking into the building.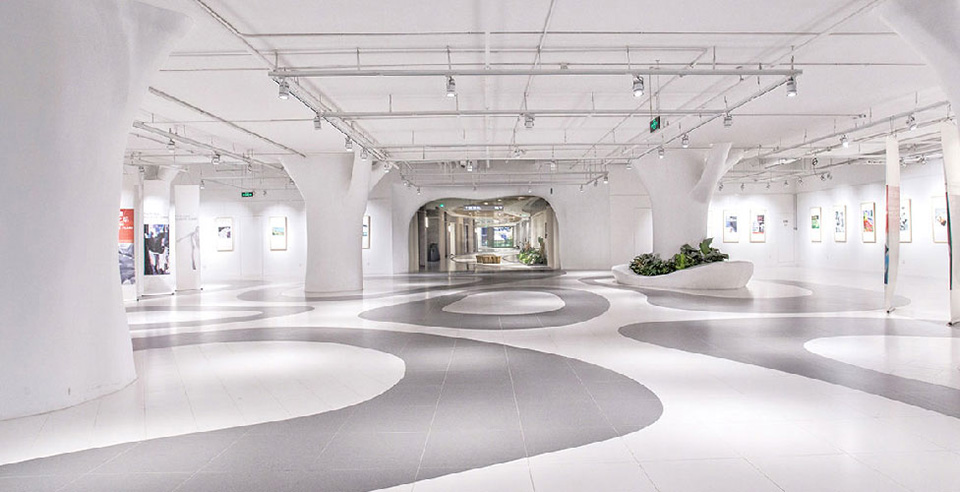 Copyright @ Raycom Infotech Park
By embracing the RESET Air Standard, Raycom Infotech Park employs a visual and intelligent technology platform to ensure high-quality air throughout the buildings, which supports their property and facilities management team to make sure that indoor air quality is effectively controlled within an ideal range and ensuring that tenants are provided with a high-quality workspace.
Conclusion
Having successfully obtained the RESET Air Certification for their public spaces, Raycom Infotech Park will also continue to maintain and enhance the indoor air quality in the tenant leased areas in alignment with the RESET Air Standard requirements by drawing on the valuable experience gained from the certification process.


▲ Copyright @ Raycom Infotech Park
An invigorating office atmosphere can inspire productivity and upholding the strict requirements of international standards like RESET allows Raycom Infotech Park to cultivate a dynamic and healthy office environment.
---
Indoor Air Quality Parameters in Raycom Infotech Park
PM2.5: 35ug/m3
CO2: 462ppm
TVOC: 67ppb
TEMP: 25.4℃
RH: 43.7%
Note: The data above is sourced from the Raycom online platform, gathered from real-time measurements on the 1st floor of Block B at 11:46 am on June 12, 2023. Some values could be affected by both outdoor weather and daily activities inside the building (for example, using a humidifier may lead to an increase in PM2.5, and the smell of takeout, perfume, coffee, etc., may raise TVOC concentration). Consequently, fluctuations in the values are considered normal occurrences.
RESET Indoor Air Quality Performance Targets
PM2.5 < 35ug/m3 (= "Good air quality" in weather forecasts)
Particulate matter 2.5 (PM2.5) refers to particles with a diameter of 2.5 μm or less. Exposure to high concentrations of PM2.5 can cause diseases in respiratory and cardiovascular systems.
RESET requires that indoor PM2.5 levels remain below 35 ug/m3, which aligns with the standard of "good air quality" as indicated in weather forecasts.
TVOC < 220 ppb (= The air quality level in a Park)
Volatile organic compounds (VOCs) are organic compounds that easily become vapors or gases. Common VOCs include formaldehyde, benzene, toluene, and styrene. Long-term exposure to VOCs can cause damage to the liver, kidneys, and central nervous system.
RESET requires that indoor TVOC levels remain below 500 ug/m3 (227ppb).
CO2 < 1000 ppm (= Fresh Air to Keep Mind Clear)
Carbon Dioxide (CO2) concentration has a direct impact on productivity and comfort. Elevated CO2 levels lead to drowsiness, dizziness and cognitive dysfunction. Indoor CO2 targets are generally between 600 ppm and 1000 ppm.
To meet RESET standards, indoor CO2 levels must be maintained below 1000 ppm, ensuring a refreshing environment where occupants can breathe comfortably.
---
About RESET Air
RESET® Air is the world's first sensor-based, performance-driven building certification program where indoor air quality is monitored and measured in real-time. Buildings and/or spaces are required to consistently maintain healthy indoor air quality at all times, as defined by the Standard. RESET Air is comprised of comprehensive standards for hardware or sensor performance, installation, maintenance and data communication. Learn more about the RESET Air Standard here: https://reset.build/standard/air.
---
Original Article published here. Case Study above includes additional content.